Cranston High School East
The Class of 1968
Go Thunderbolts!
To Stop This Video, Right Click Inside Video To Reveal Controls
Cranston Stadium - Formerly Stebbins Field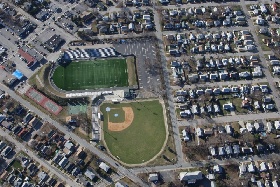 Cranston East Thunderbolts Game Clips (sorry, no 60's)
These are only short clips. They can be enlarged to full screen by clicking on the box in lower right. Be sure to pause the background music before playing. The controls are under U.S. Flag.
Mount Hope /Cranston East......Classical and Cranston East
---
Saint Rays and Cranston East......S Kingstown and Cranston East
---
Cranston East vs Coventry...The old East/West Rivalry
---
Cranston East N.E. Band Comp....Winter percussion at CHSE gym
---